Name: Angelina Meng
Tel: +86-138-637-35038
Fax: +86-537-2299111
Mobile: +86-18853777531
E-mail: sales@pipelinewraptape.com
Add: No.1 Jibei High-Tech Industrial Park(Ershilipu industrial park),Jining City,Shandong Province,China
Skype: exptape
MSN: exptape@hotmail.com
QQ: 1392585288

Product name : Pipe anti corrosion joint tape

Film : Polyethylene

Adhesive : Butyl rubber or bitumen

Release paper : in your opintion

Standard : AWWAC209 ASTM D 1000,EN 12068

Storage life : 36 months
Details:
Part 1 System description:
Pipe anti corrosion joint tape XUNDA-T300 series is Cold applied tape coating system for anti corrosion of field joints, fittings, and specifically piping. The adhesive is a key in ground performance characteristic coupled with the low and high density polyethylene backing.
The pipe anti corrosion joint tape shall be applied by hand or with a wrapping machine.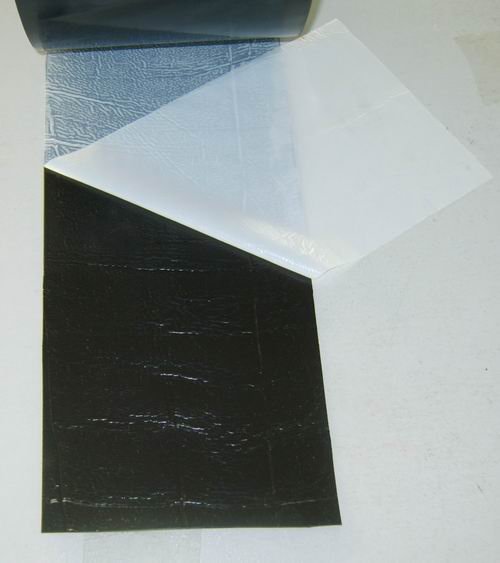 Pipe anti corrosion joint tape T300 also can instead of Inner and outer tape in small projects.
Part 2 Structure:
The specification of the tape consists of two layers, adhesive layer and film backing
Adhesive: butyl rubber
Film backing: Special blend of stabilized polyethylene
Part 3 Features:
Heavy duty adhesive
Resistant to UV
Can be applied over a wide temperature range
Good conformability and consistent uniform thickness
Easily applied with no special equipment
Conformable to irregular shapes.